Our
BEER
Lots of great choices here!
All of our beers have a recognizable, smooth finish. This is attributable to good fermentation practices, stringent temperature control and top quality water composition.
We brew beer for everyone; from easy drinking lagers to strong ales.  And where would we be without some terrific hoppy IPA's to choose from.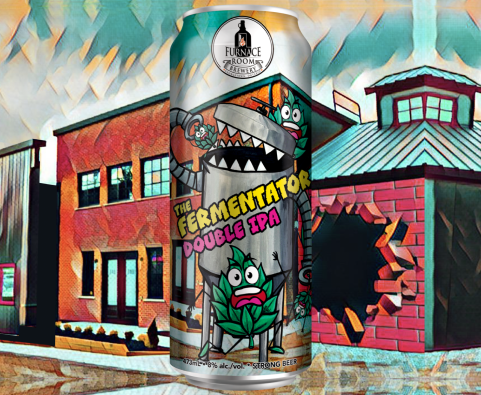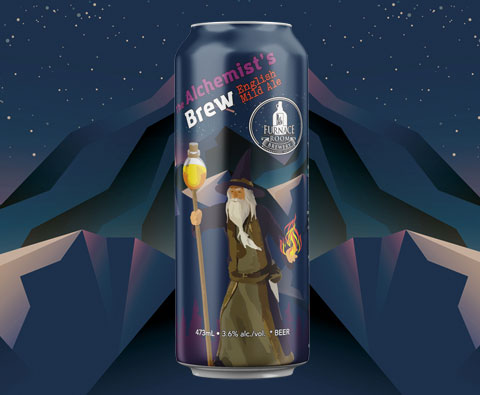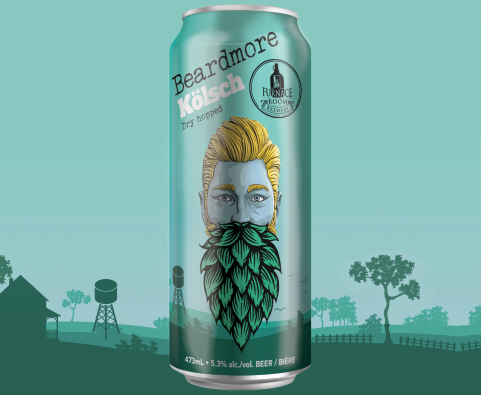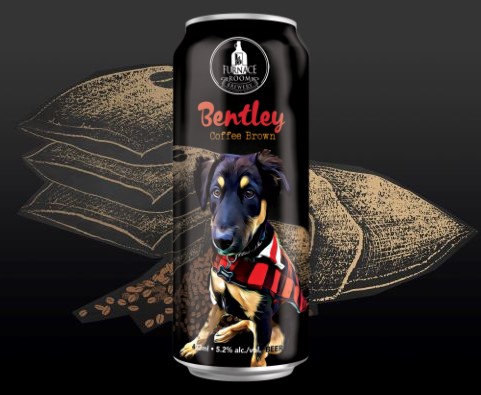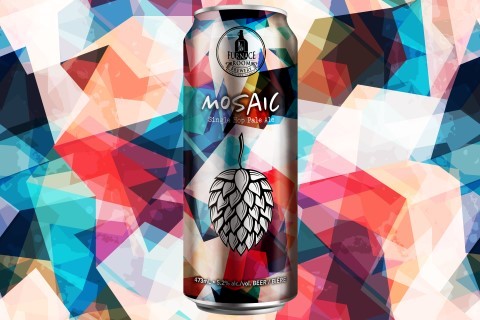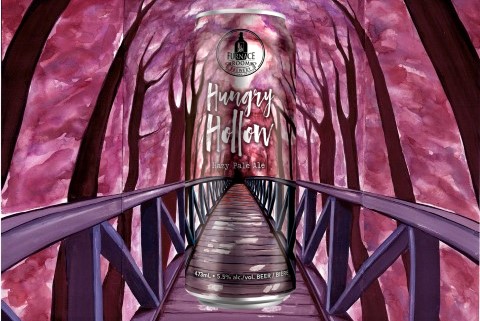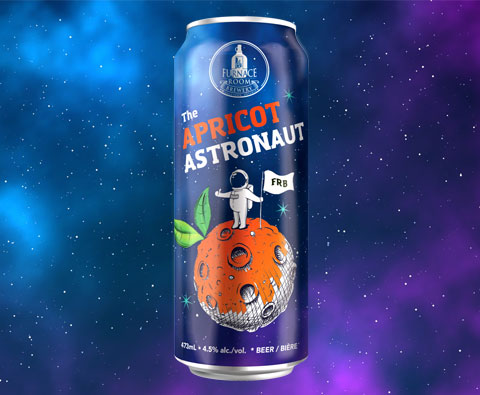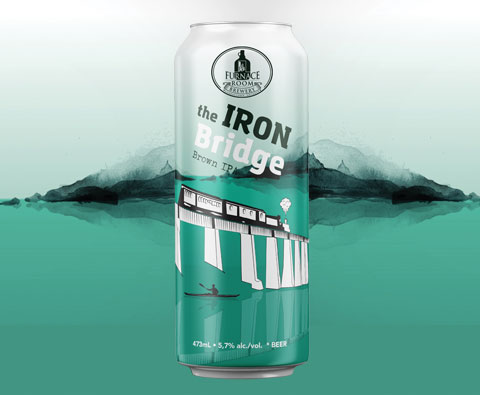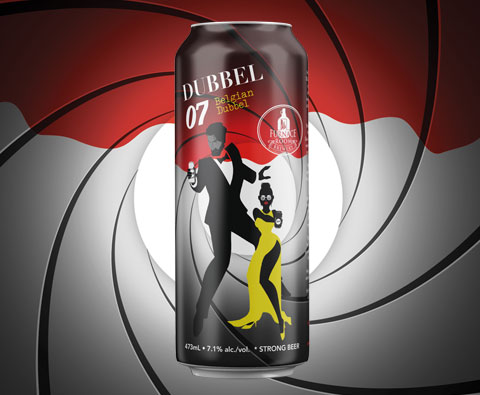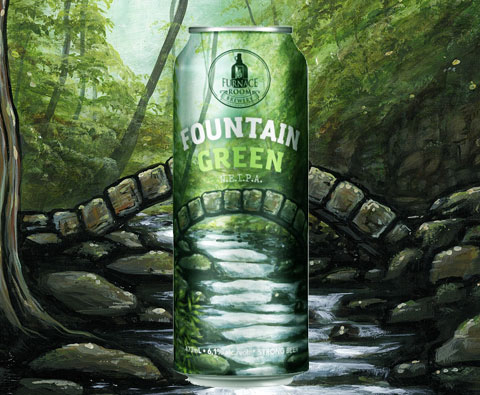 Wright House Red Ale
THE CORE FOUR
Our Red is a smooth,malt-centred ale with a hint of caramel.
Dangerously drinkable.
ABV
5.3%


IBU

15


SRM

8

What's in the name?
The Wright House was a Georgetown landmark from 1913-2003. Warm meals and many a refreshing beer welcomed train travellers and locals alike.

It was a well-known fact that you did not mess with Mr. Wright. Local legend has it he once removed 6 unruly patrons single-handedly!

With our Red Ale, we strive to pay the same respect to the Wright House as it earned from the community back in the day.
Chicken Man Pale Ale
THE CORE FOUR
Our Pale Ale is flavourful, dry and sessionable – made with a medley of three different hops for a punch of citrus.
Full of stone-fruit flavours but not too bitter.
ABV
5.4%


IBU

30


SRM

4

What's in the name?
Pedalling his bike around town with his trusty chicken abroad, the "Chicken Man" as he was known, has become iconic to the residents of Georgetown.
Although his identity is uncertain and his whereabouts unknown, his legend lives on.

Make a trip down to the brewery and ask the locals to tell tales of how they remember him…or simply enjoy our Pale Ale to celebrate this eccentric and well-loved character of Georgetown.
Beardmore Kolsch Style Ale
THE CORE FOUR
Our Beardmore Kölsch is a clean and crisp lagered ale.
It is delicately balanced, with subtle hints of fruity notes. It has a pleasant and refreshing finish on the palette.
IBU
8


ABV

4.5%


SRM

4

What's in the name?
George Beardmore had a high vision for a small tannery he purchased in Acton, Ontario in 1856. By 1899 the tannery had grown to an impressive one million square feet. The iconic Beardmore & Co. water tower stood high above the many buildings that covered the 160-acre site.

At its peak, it was the largest tannery in the entire British Empire! We're sure many workers at the tannery enjoyed a cool, refreshing beer after their long work day…if only its was our Beardmore Kölsch.
Dynamo Cream Lager
THE CORE FOUR
Dynamo Cream Lager is balanced and smooth with the body and flavour of an ale but qualify as a lager.
IBU
10


ABV

5.3


SRM

5

In 1888, founder JP Barber built the first electrical power station in Georgetown, Ontario – the first of its kind in North America.

By damming the Credit River, he created a waterfall to power the turbines that ran the Dynamo. Remnants of the Dynamo and the dam are still visible today.

Our dynamo Cream Lager is also the first of its kind in Georgetown and has been referred to as the "craft drinker's beer."
The Alchemist's Brew
ONE OFF BEERS – Seasonal
The Alchemist's Brew is a balanced ale with a light body. Brewed using authentic English hops, it is only mildly carbonated. Slight toffee and caramel malt flavours will enchant your taste buds. A hint of dark fruit completes the experience.
ABV
3,6%


IBU

14


SRM

18

The Story
Furnace Room is the House of Alchemy in Halton Hills. The community's brewery derives inspiration from its people. Here, our innovative beer wizards create and cook up extraordinary potions and ales. Like the legend of the "Philosopher's Stone", hops are one of the magical ingredients that transform water into liquid gold – a discovery that brings perfection to life. The Alchemist's Brew is the end-result of this artistic process and the delight of its creators.
The Dog's Bollocks
ONE OFF BEERS – Seasonal
'The Dog's Bollocks' is a quality English Bitter, brewed using authentic British ingredients. The even balance between malt and hops is both noticable and enjoyable. Moderately bitter, it has an amazing deep copper colour. Flavours of caramel, toffee and fruity esters dominate with traces of floral and earthy hop notes. These are all typical characteristics of this popular pub-style ale.
ABV
5,2


IBU

30


SRM

12

The Story
The roots of Halton Hills date back to 1781 when the British government purchased land from the Mississauga nation. Being England's favourite dog breed, the Staffordshire Bull Terrier quickly became an icon of pride and excellence in Ontario as well. The familiar phrase "The Dog's Bollocks" refers to something being of the highest quality, or simply the best! Our Extra Special English Bitter Ale ties in perfectly with this expression. Enjoy and see if you agree with us.
It's the bollocks!
The Festive Fox
ONE OFF BEERS – Seasonal
The Festive Fox is a malt forward spiced ale with flavours of cinnamon, ginger, nutmeg and molasses.
ABV
5%


IBU

20


SRM

18

The Story
Once upon a time…in a land far far away…a little ginger boy lived in a furnace made from clay. Baked and brewed with cinnamon and spice, he grew into a mighty beer and had to think twice –

For the ginger beer boy wanted to see the great big world, and all it could be…
He ran through the town, was chased up and down… until he reached the river and was afraid to drown.
The friendly, Festive Fox was just around the corner, and together they crossed the troubled water.
They traveled far and wide and never left each other's side… spreading festive cheer drinking tasty spiced beer.
The Iron Bridge
ONE OFF BEERS – Seasonal
This Brown IPA has the hop-forward balance and flavour characteristics of an IPA, only it is darker in colour. Dark malt contributions include chocolate and toffee, blended with the piney, tropical and berry flavours of Mosaic hops.
ABV
5,7%


IBU

32


SRM

27

The Story
Strong and steady, the Iron Bridge (also known as the Grand Railway Bridge) was built in 1854 to cross the Credit River and confirmed Georgetown as the centre of commerce and industry in North Halton. 921 feet in length and made entirely from sandstone, the bridge was assembled by Irish immigrants and still supports modern traffic today. Our brown IPA is engineered with similar characteristics: strong, steady and structured with integrity and bold flavour.
Alani Godiva –
Orange Chocolate Stout
ONE OFF BEERS – Seasonal
This Stout is a sweet creamy mixture of orange and chocolate with a full body and rich malty flavour. Two dessert favourites united in one delicious winter brew.
ABV
5%


IBU

24


SRM

31

The Story
Alani Godiva is native to the exotic islands of Hawaii. Her parents were fruit farmers and cared for a small orchard of orange trees in Maui. Alani was beautiful…her skin was rich and chocolatey from basking in the island sun.
Wanting to create a legacy for herself, she crossed the North Pacific to the land of opportunity, known as Canada. Alluring and dynamic, she quickly gained popularity in her new community of Halton Hills.
Initially thought to be parading the streets of Georgetown to protest the province's heavy beer taxes, she was actually yearning for the town's people to join together and craft a brew worthy of honoring her.
Inspired and excited, locals united to create a mouthwatering, Orange Chocolate Stout which she instantly blessed with her approval.
Belgian Dubbel
ONE OFF BEERS – Seasonal
Modelled after an authentic Abbey ale like those brewed in the monasteries of Belgium, this Dubbel has a rich malt focus and a complex Belgian yeast derived character. Savoury with fruit and candy flavours.
IBU
SRM
7.9% Alc
The Story
In the small town of Halton Hills, DUBBEL 07, a.k.a L. Thibault, is on a mission. He has been dubbel crossed by his partner, Belgian beauty Ingrid Isenflamm. She has stolen a secret beer recipe and it needs to be recovered.
Station master Tucker-Lee reports that Isenflamm was spotted at Georgetown's popular craft brewery where she tricked the brew master into giving her the recipe details.
Fearing that she would flee the country, LT quickly dubbel checks his plan. He will have to rely on his charm to lure Ingrid. He calls up the Belgian bombshell and invites her on a dubbel date. When she sees the handsome DUBBEL 07, Ingrid is instantly mesmerizedwith dubbel vision.
That's when LT takes his chance – he leans over and reaches for her purse. Inside he finds what he's been looking for…the secret recipe! He quickly snatches the document and returns it safely to the brewery.
LT's mission is complete. It's time for him to relax and enjoy a Belgian Dubbel. Bottoms up!
Coyote Lookout –
Dark Lager
ONE OFF BEERS – Seasonal
Our Dark Lager has all the complexity you are looking for in a dark beer, while still maintaining the light mouthfeel of what you'd expect from a Lager.
There are notes of dark chocolate and cocoa with subtle hints of coffee. Mildly hopped, this beer is malt forward making it a great year round crowd pleaser.
ABV
5.4%


IBU

20


SRM

28

The Story
The constant that has remained since George Kennedy settled the area in 1821 is the haunting howl of the coyote at night. In recent times, local residents have formed the coyote lookout to report sightings. We at Furnace Room Brewery also report a sighting, our new dark Schwarzbier. With its deliciously smooth hints of chocolate and coffee, we hope it will find its way into your glass, growler or "howler.
Fountain Green –
New England Indian Pale Ale
ONE OFF BEERS – Seasonal
This New England style IPA has an intense tropical fruit flavour and aroma from a massive dose of both Mosaic and Australian Galaxy hops.
A heavy dry-hopping further adds to the flavour intensity while keeping it less bitter than a typical IPA.
Smooth, hazy and juicy, Fountain Green will satisfy all your hop-loving desires.
ABV
6.1%


IBU

40


SRM

5

The Story
Nestled in the rocky hills of the Niagara Escarpment, along the Black Creek, lies a tiny settlement once called Fountain Green.
Known for its rich lime industry, the village was renamed Limehouse in the mid-1800s.
Today, the natural landscape in and around the area is spectacular, a hidden paradise. Our NEIPA is a fitting tribute with its citrus hop and a taste referred to by many as "Paradise hidden in a can."
Apricot Astronaut
ONE-OFF BEER
THE STORY
Once every 300 years, something magical happens in the galaxy.
A bright orange planet enters the solar system and can be seen from Earth.
Astronaut, Eddie Appelkoos, has been commissioned to explore the wonders of this new-found world.
Legend has it that its rivers and waterfalls flow with the most delicious apricot beer.
After a lengthy journey, Eddie finds the myth to be true.
He scoops up the golden nectar and safely brings it to Furnace Room Brewery.
The brewmasters add their magic touch and the Apricot Astronaut is ready for lift off.
A taste that is out of this world!
THE DESCRIPTION
A light and crisp fruit beer with a refreshing splash of real apricot flavours.
It's the perfect solution to quench your summer thirst and a great choice for non-beer drinkers.
HUNGRY HOLLOW –
Hazy Pale Ale SERIES
ONE OFF BEERS – Seasonal
THE DESCRIPTION
Hungry Hollow is our rotating-hop hazy pale ale.
Each batch will showcase different hop varieties, while favouring their unique individual flavours rather than their bitterness.
Keep your eyes out for the subtle changes that each new batch brings.
ABV
5.5%
THE STORY
Nestled in a valley to the south of Georgetown, the Hungry Hollow trail runs along the Silver Creek branching off the Credit River.
It is known for its beautiful marshes, ponds, meadows, bridges and boardwalks…
Wandering through a natural paradise, one feels a sense of connection with nature.
The same way a magical forest or footpath can enchant you, so will our Hazy Pale Ale.
Embark on this exciting taste adventure and experience another delicious brew from Furnace Room Brewery.
MOSAIC
Single Hop Pale Ale
THE DESCRIPTION
This special edition brew showcases the Mosaic hop with its beautiful citrus and tropical fruit aromas.
Light in colour with a mild malt finish.
ABV
5.2%


IBU

35


SRM

4

THE STORY
They say firstborns are high achievers. And who are we to disagree?
Developed from Simcoe and Nugget hops, the pedigreed Mosaic does not disappoint.
Named for its complex and broad aromas, this single hop delivers a kaleidoscope of berry, mango, citrus, floral, herbal, spicy, grassy and pine.
It's no illusion – our pale ale takes this flavour bomb to a whole new level. Your tastebuds will explode!
BENTLEY
Coffee Brown
THE DESCRIPTION
This delicious brown ale is created by adding the 'Sanctuary' cold brew from our local neighbourhood roastery in Acton.
Sanctuary is a premium blend of the best Ethiopian, Columbian and Brazilian coffee beans.
It has notes of caramel and chocolate with a jolt of coffee flavour.
IBU
25


SRM

25


ABV

5.2%

THE STORY
The finest in craft beer meets the finest in coffee and it's a perfect match!
Furnace Room Brewery and Black Creek Coffee mix their brews together to bring you a delicious Coffee Brown Ale, lovingly named after rescue dog, Bentley.
With passion and innovation, we strive to deliver excellence in our fields, understanding the importance of supporting community and being socially responsible.
Bentley and other rescue dogs are our inspiration and we are proud to donate 20 cents of the proceeds of this brown ale to accredited animal rescue organizations in Canada.
CHOCOLATE FIELDS
Stout
THE DESCRIPTION
A complex, roasty stout with a bittersweet chocolate taste and bold berry ambience.
IBU
35


SRM

20


ABV

5.5%

THE STORY
Yesterday, I saw you standing there and I wanted to hold your hand.
Imagine what a Hard day's night is like when you Can't buy me love?
Please, please me because Tomorrow never ends and I might end up Here, there and everywhere…
In my life, My guitar gently weeps for an Abbey Road Medley.
No need for a Revolution – Hey Jude, Let it be…
Lucy's in the sky with diamonds and She loves you!
We all get by With a little help from our friends.
Hop on a Magical mystery tour and enjoy strawberries in chocolate fields at Furnace Room…forever!
Beardmore Dry Hopped
THE DESCRIPTION
Our famous Beardmore Kolsch, dry-hopped and un-filtered.
IBU
8


SRM

4


ABV

4.5%

THE STORY
George Beardmore had a high vision for a small tannery he purchased in Acton, Ontario in 1856.
By 1899 the tannery had grown to an impressive one million square feet. The iconic Beardmore & Co. water tower stood high above the many buildings that covered the 160-acre site.
At its peak, it was the largest tannery in the entire British Empire! We're sure many workers at the tannery enjoyed a cool, refreshing beer after their long work day…if only its was our Beardmore Kölsch.
STRAUBE Belgian Wit
THE DESCRIPTION
Smooth, creamy mouthfeel; medium- light to medium body with a dry finish.
Notes of chamomile, orange zest and coriander.
IBU
18


SRM

5


ABV

5%

THE STORY
Matthys de Wit is a Belgian man who has been smitten with Matilda since he first laid eyes on her.
He strolls to the florist down the hill, knowing that the perfect 'Straube' would be difficult to resist.
Delicate white chamomile flowers, a touch of coriander and small twigs from a citrus tree…it's a botanical masterpiece!
Matthys presents his bouquet and wins her over instantly. May the Straube from Furnace Room Brewery do the same!
HELLES
THE DESCRIPTION
Inspired by a traditional light German lager, our Helles is light gold in colour with a mild, malt finish.
It showcases Noble hops, typically associated with this beer style.
IBU
20


SRM

3


ABV

4%
Raspberry Sour
THE DESCRIPTION
It is delicately balanced, with subtle fruity notes. It has a pleasant and refreshing finish on the palette.
ABV 4.5%
Lemon Drop Hop Sour
THE DESCRIPTION
This refreshing sour features a lemon drop hop resulting in tangy citrus flavours.
Kettle-soured to deliver a touch of tartness that glides across the palate with a zest of lemon.
Belgian Blonde Hibiscus
THE DESCRIPTION
A clean, crisp and delicately balanced ale.
Fresh and easy-drinking with floral notes of hibiscus and cranberry.
It has a low ABV with a pleasant finish on the palette.
ABV: 4.5%
Blegian Blonde Chamomile and Mint
THE DESCRIPTION
A clean, crisp and delicately balanced ale.
Fresh and easy-drinking with herbal notes of chamomile and mint.
It has a low ABV with a pleasant finish on the palette.
J BARB Pilsner
THE STORY
Amateur historians, curious locals and ghost hunters seek out the ruins of the Barber Paper Mill on the banks of the Credit River in Georgetown, Ontario.
Originally established in 1823, this designated heritage site had its heyday in the late 19th century as a producer of book paper, posters and newspaper.
We pay tribute to owner John Barber – who upgraded the mill to use hydroelectric power in the late 1880s, believed to be the first mill of its kind in Canada.
Rumour has it J. Barb still haunts the property -which now sits abandoned, overgrown and covered in graffiti.
THE DESCRIPTION
Our J Barb Pilsner is a refreshing and crisp pale lager – medium bodied with a snappy and bitter finish.
Made with a light grain and spicy Saaz hops, the aroma is mild, earthy, herbal and spicy.
Thirst-quenching and palate-cleansing.
IBU: 30
SRM: 3
ABV: 5.2%
THE FERMENTATOR – Double IPA
THE DESCRIPTION
This uniquely American style takes the craving for hops and runs with it.
Using double the typical amount of hops, malts are also added to bring balance.
Expect huge hoppy highs and deep malty depths with tropical twists of lime, mango, tangerine and pineapple.
IBU: 40
SRM: 3
ABV: 8%
Oktoberfest
THE DESCRIPTION
Originating in Germany, the Oktoberfest beer has a toasted bread or biscuit-like malt aroma and flavour.
Gold in colour wth hues of red, it is also known as 'Marzen' (meaning March) which was traditionally brewed in spring and aged throughout the summer.
IBU: 20
SRM: 5
ABV: 5.5%